I've been selling health products on the internet for quite a long time now and figured I'd do a quick review on two of the top rated health affiliate programs - Sell Health and Market Health.
Affiliate Products To Promote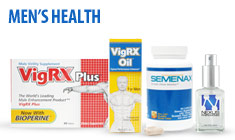 Both of these programs have a lot of excellent products that you can sell - from acne and other skin care products such as wrinkle creams and scar lotions and such.  These are excellent affiliate products to promote if you have traffic in the niche, and still good even if you don't - more on that below.
They also have Male and Female enhancement products, Anti aging, HGH Releasers, Low Testosterone supplements and the like.  These are some of my personal best sellers and I'll tell you a little bit of how I go about selling them further down the page.
I have achieved Super Affiliate status and make a full time income working from home - a dream for many people, and unfortunately not one that is easily achieved.
Who's Better - Sell Health or Market Health?
Keep in mind that the following is personal opinion and I am going to tell you which of these companies I make the most money with and that one will obviously be my favorite.  Both companies have their benefits and I am more than happy to argue/discuss with anyone if they disagree with me.
Far and away - above and beyond - the top rated company to go with if you are looking to make good money on the internet selling health products is... Sell Health.
Why Is The Sell Health Affiliate Program Better?
I'll list a few things off the top of my head.  Then you can check them out and see for yourself.
Cookies Last A Long Time! That's right. If someone clicks on your link today but does not purchase and then later goes directly to the vendor site and makes a purchase you get credit anyway. (as long as they didn't clear their cookie cache of course, but few people do that very often).
Besides... have you noticed that some companies (such as Amazon) only offer 24 Hour cookies?  Other companies offer 10 day to 30 day ones, and you can find some that offer as much as 90 days, but that is pretty much the max.
Repeat Orders!  People will re-order products and when they do you get another commission from the sale.  Very few companies will do this for you.  Most vendors out there are more than happy to have you do ALL the work of getting them a new customer, paying you once, and not even saying thanks for all of the repeat business they are getting off of your hard work.
Excellent Commissions!  Sell Health pays the highest commissions of any health product affiliate company out there.  Market Health's commissions are nearly as good too.
The amazing thing is this.  There are other affiliate networks selling similar (and in some cases the exact same) products and paying less than a 10% commission.  This pales in comparison to the 40 -50% commissions that Sell Health pays.
Twice Per Month Payments.  Both Market Health and Sell Health pay twice per month, but many other companies pay only once per month. The thing I like about both of these companies is that if I make a sale between the 1st and 15th of the month I will get paid within two weeks.  The edge goes to Sell Health on this one, as they will cut the check as early as 5 days after the pay period ends, whereas Market Health waits until the end of the month.
Sell Health has a better back end.  What I mean by that is a couple of things.  First of all - they make it real easy to get your banners, links, make tracking codes, etc.  They also have a lot more marketing resources you can use such as articles that you can use (spin or rewrite) in your marketing efforts.  They also provide more tips and advice about how to go about doing things correctly.  (honesty is the best policy type stuff)
Access To Affiliate Manager.  The nice thing about Sell Health is how quickly they respond to your questions and concerns, as well as any suggestions and requests you might have such as making a custom banner for you.  You can email them, or call them, and they take care of your needs.
Honesty In Marketing.  Not that I have any complaints in this area about the Market Health Products, but every single one of the Sell Health Products has a generous money back guarantee.  They also make it real easy for your customers to order.  Many people still are not comfortable putting in credit card numbers over the internet - so they have the option to either call and place an order, or even fax one in.  (pretty sure not many people do that anymore, but hey... the option is there).
Sleazy Marketing Tactics?
I have not had any concerns with Sell Health as far as any sort of sleazy marketing tactics. 
The company is above board and I highly recommend them.  Market Health is good too,  I make decent conversions and commissions from them, but I get a different feeling from them.
Maybe it is some of the kinds of products they sell (Slap Happy - anyone?), or maybe it's that they aren't up front with their pricing, (you have to fill out a form with your name and email before they tell you how much their product costs - probably excellent lead capture and "follow up" emails to sell product - but I think affiliate conversions suffer because of it )
Or maybe their "testimonials" seem made up sometimes.  I'm not quite sure what it is about them, probably a little bit of all those things.
More Complaints With Market Health's Affiliate Program
Market Health does a good job too, but my sales conversions are quite a bit lower with them and think that's because of the way their product landing pages are.  Market Health does not provide any sort of pricing for their products until a customer fills out a form with their personal information.
Affiliate Conversions Suffer With Market Health?
I think (I know) that turns a lot of people off.  Why not just show the price of the product up front?  I have tested the exact same traffic (by alternating links and banners) sending the potential customer to similar products that each company sells and my conversions are nearly twice as much with Sell Health as they are with Market Health. (in almost every case)  
My Recommendation?
So if you are looking for the best health product affiliate program I highly recommend Sell Health over Market Health. (but join Market Health too - just another option to use when your Sell Health offers aren't converting)
Both companies have plenty of benefits to them, they just go about things differently and Sell Health's interface is much easier (and faster) to use when you are making a new link that you want tracking on.
Sub-Affiliates? Make money off of the people you recruit.

Being an internet marketer myself, I know that when I see a product that I think I can sell I always look to see if the company that is selling it offers an affiliate program.
If the page I landed on happened to be an affiliate's marketing/selling/landing page and not the vendor's main site - and the affiliate is a smart one - they will have an "affiliates" or "webmasters" link somewhere on the page.
Usually near the bottom.  I have no idea how many people I am making money for every day, but I know they are happy I clicked on that link and signed up as an affiliate too.  Because now they have me as a sub-affiliate.
Both Market Health and Sell Health will pay you commissions on sub-affiliates too, meaning that if you refer another marketer and they sign up and start selling products you will get a small commission off of their efforts.  Usually 5% or so.
As a matter of fact, that is the main reason I wrote this article.  I hope that you will visit these companies through the links I provide on this page and sign up with them so I can make some money off of your efforts.  Not to worry though, your commissions will not be any less than what they would be if you don't use my links.
If you do sign up through the links (or banners) on this page I'd appreciate it if you would let me know.  I'd like to help you sell lots and lots of stuff so we both make more money.
What's The Easiest Way To Sell Health Products On The Internet?
Next I am going to tell you one of the best ways to sell health (and most any other) products for that matter.
If you already have a website that gets more than 100 unique visitors a day then you probably don't need any sort of affiliate income advice as you can just put up banners and write another article extolling the virtues of a certain product and start getting sales, but most people don't have that yet, so here's how I would go about it (and did myself in the beginning).
As a matter of fact I still use this tactic because it works so well.
Take Advantage of Brand New Keywords
(I talk at length about this in my new e-book.  You learn more specific techniques by signing up for it HERE.)
I am assuming that you know enough about internet marketing that you know what a keyword is.  If you don't know, you will soon enough.  Basically a keyword is anything that someone will type into the search box on Google, Yahoo, etc. when they are trying to find something out.
They may be looking for "product X review", or typing in something like "is product X any good?"  That's how you ended up on this page right?  Good. Now that we have that out of the way...
Product Name Keywords
You started (or are starting) an internet business to make money right?
If you have been at it for any length of time you have found out that making sales is hard.  It is not nearly as easy as what you were led to believe.  You probably spent good money on some sort of e-book that promised you an easy way to get rich, and found out that you got suckered into something that just does not work.
By the way... if you want the honest to God's truth about it you should visit the Keyword Academy (anow closed to new customers, but a lot of good information still available for free) and see what it really takes to make money on the internet.
It will also be worth your time to visit Becker's Source-Wave site.  Lots of good stuff from beginning to advanced.
Anyway... I digress(ed).  I was starting to talk about Product Name Keywords and how to use them to your advantage.
Everyone knows how hard it is to rank a site (or page on a site) for the very popular keywords.  It is also (usually) very expensive to buy traffic - as in advertise - with Google Adwords, Facebook, and the like.
What you want to be on the lookout for is a brand new product.  If you are into keyword research - and if you are not, you should be.  Once again I'll recommend Source-Wave for lots of free information.  Check them out.
The reason you want a brand new (or little known) product is that the competition is very minimal, and in many cases non existent.  If you write an article with the "brand new product" keyword in the title you can have your article on the first page of Google within minutes sometimes.
This is almost always the case  if you have an established blog or website.
But What Do I Do Specifically With A Brand New Product Keyword?
The keywords I am talking about here are not ones that are attached to huge established brands (in most cases).  It will be hard (for most people) to rank for Nike's Newest Running Shoe or Apple's Newest Product in short (or even long) order.
No.
What you want to be on the look out for is things like this:
Product promotions that you get in the mail.  (male enhancement anyone?)
Late Night Television product ads. (skin and hair care products)
Late Night Radio Ads.  (hair care - baldness cures - etc.)
The idea is to piggyback your efforts on top of the efforts that the product sellers are already doing.  Sometimes you can become an affiliate for that particular product, but the best and easiest way to use that "new product name keyword" is to already be an affiliate for a similar product and offer "your product" as either a "better one" or a "good alternative" for your customer to check out.
You want to be honest when talking about any product.  If you have not used the product you should say so.
People know when someone is trying to be sneaky.  Some of my best selling pages are the reviews where I say something like - "this "new product keyword" looks like it might be pretty good, but maybe you should check out "my affiliate product keyword" as they have tons of happy user testimonials, an excellent money back guarantee, etc.".
I also have great success ripping on the blatant lies that all of the scammy male enhancement marketers tell.  I just point out the obvious in a 300 -1000 word article and then tell them that if they are looking for something that actually works they should take a look at "product X". (my product)
What Kind Of Conversion Rate Should You Expect?
Now don't get discouraged here when I tell you that you can expect "only" about a 2 - 3% conversion rate.  What that means that is for every 100 people that you get to click through your affiliate link only two or three of them will buy something.  Less expensive products will often get you a better conversion rate, but that means a lesser commission too.
I sell lots of product through Amazon, but what you get as a commission (4 - 8% usually) - lets take an average of 7% - means that I have to sell $10,000.00 worth of stuff to make $700.  Lots of sales for very little reward.
Compare that to Sell Health's products where the average commission is 40 - 50% and the average sale (for me anyway) is just over $200.00.  That means I only need 7 - 8 sales to make the same amount of money as selling $10,000.00 worth of product through my Amazon affiliate links.
It takes just as much effort to write a review article for a $20 Amazon product where you'll make $1.50 in commission as it does for a Sell Health or Market Health product where you'll make $50 - $200 (or more) in commission.   The same amount of effort.  Think about that.
What If I Don't Have A Website?
You don't have a website?  No problem.  You can write your review articles on many, many different "free sites", and your "new product name keyword" will rank real well.  Oftentimes better than even if you have a website of your own.  This is because these sites have more authority than your own site.
What Are Some Good Sites To Use?
I'm going to tell you about just two sites you should can use that work well for me.  USFreeAds and Squidoo work well for me, along with Weebly, and other sites that you can make a free blog on.
I could give you dozens more, but then you'd wonder which one is best.  There is no best.  Except for your own once you build it the right way using the info you can get for free from Becker at Source Wave.
Hopefully this 2400+ word article has given you some insight and pointed you in the right direction.  If you skipped right to the bottom, here is what I recommend.
Sign Up With Sell Health first.  Go through all of their marketing material, newsletters, tips and advice on how to go about selling their products.  If you have been marketing on the internet for a while now then you can just jump right in and grab some links or banners to test out how well they work.  Then go and sign up for my FREE E-BOOK.
After you have some sales and traffic with them, then sign up with Market Health.  They do have more offers to choose from and quite a few CPA offers too.  Test out both networks with the traffic you are generating and see which one converts better for you.
Good Luck out there.
Jack
Click on the banner below to be taken directly to the affiliates page of Sell Health.
And the following is the Market Health affiliate site.